OKEANIDES
(English below)
Videoinstallation med videoprojektion, 6 st gobo-armaturer samt ljudspår. 42 min loop.
2020
Med installationen OKEANIDES skapas en visualisering av vatten genom projektioner. Verket består av en artificiell vattenyta med reflektioner av svepande moln och solljus som rör sig i intervaller i samklang med specialkomponerad musik av Jon Ekström. Okeanider är i den grekiska mytologin en slags nymfer som besjälar naturens olika vattenelement. De sägs vara 3000 till antalet, ett kollektiv av individer som bildar vår världs vattenmassa. De blir i Anna Lidbergs installation en metafor för naturen som något större än oss själva, en betryggande närvaro. Vattnets dubbla natur, som livsnödvändigt och förgörande på samma gång, blir en reflektionsyta för oroliga tankar. Ett försök att acceptera något föränderligt och okänt. Ett återkommande tema i Lidbergs verk de senaste åren är hur vi människor gemensamt och individuellt ska kunna hantera oro för katastrofer. Oro för fascismens utbredning, antibiotikaresistens, klimatkatastrof eller en pandemi. I hennes installationer görs en ansats för att få betraktaren att känna sig sedd.
Lyssna på albumversionen av Okeanides här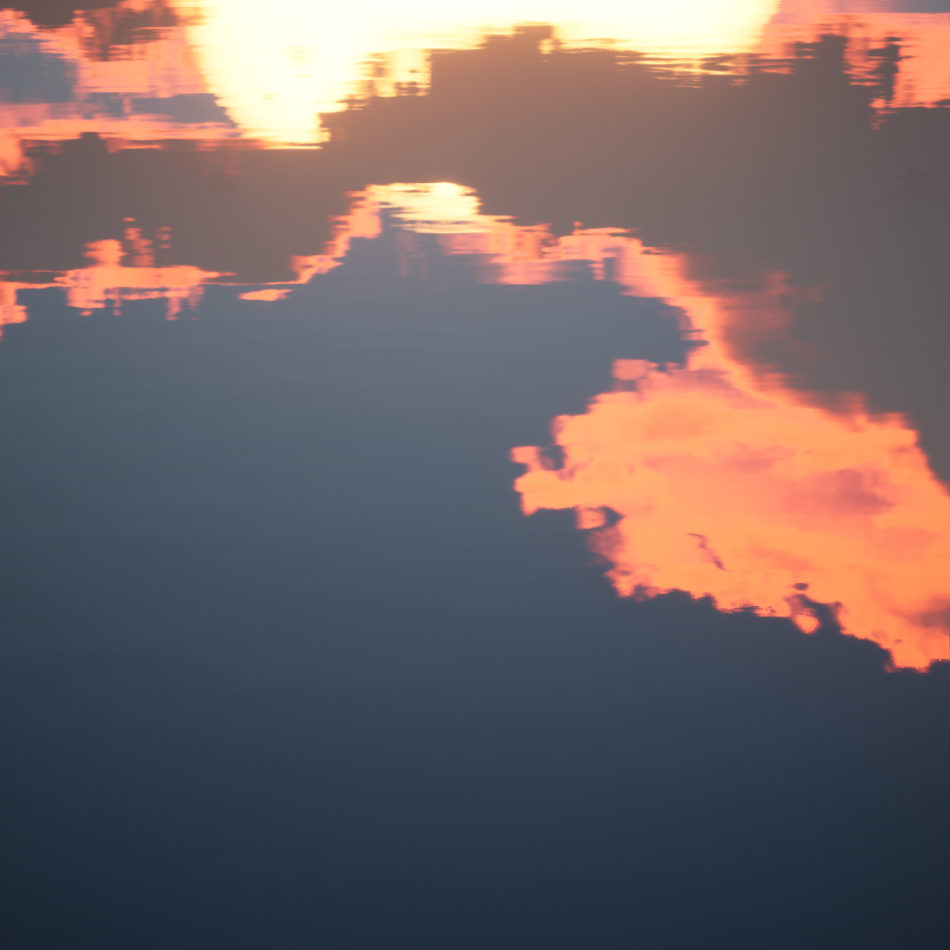 OKEANIDES
Video installation with projektion, 6 gobo lamps and sound. 42 min loop.
2020
With the installation OKEANIDES, visualization of water is created through projections. The work consists of an artificial water surface with reflections of sweeping clouds and sunlight that move at intervals in concert with specially composed music by Jon Ekström. Okeanides are in Greek mythology a kind of nymphs that embellish nature's various water elements. They are said to be 3000 in number, a collective of individuals that creates the world's masses of water. In Anna Lidberg's installation, they become a metaphor for nature as something bigger than ourselves, a reassuring presence. The dual nature of water, as essential and destructive at the same time, becomes a reflection surface for troubled thoughts. An attempt to accept something changing and unknown.
A recurring theme in Lidbergs practice in recent years is how we commonly and individually deal with concerns of disasters. Concerns about the spread of fascism, antibiotic resistance, climate disaster or a pandemic.
Listen to the album version of Okeanides here