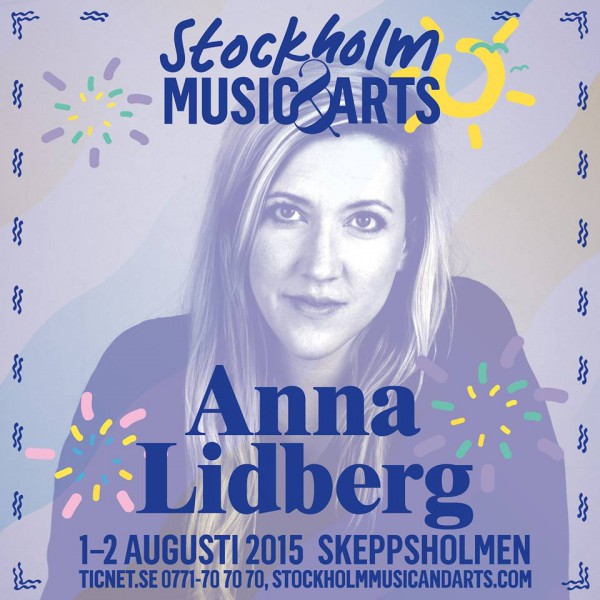 During August 1-2nd, my new work Tack mödrar det gjorde ni bra will be shown at Stockholm Music & Arts. It will be placed utdoors, by the water, at Skeppsholmen. More info on the festival here
---

(Short summary in english below)
Välkomna till öppningen av min nästkommande utställning 17:00 5/9 i SLs konstmonter på Odenplans tunnelbanestation. Det är Gallery 1:10 som får ta plats och visa nysammansatta If you tolerate this – En utställning om motstånd. Mer information om de inbjudna konstnärernas arbeten samt länkar till deras hemsidor kommer inom kort.
 Se mer information om utställningen på Gallery 1:10s sida.
Presstext från SL:
Ny konst i montern på Odenplan
Den 5 september klockan 17.00 öppnas utställningen "Gallery 1:10" i SL:s konstmonter på Odenplans tunnelbanestation med konstnären Anna Lidberg på plats. Detta är den 72:a utställningen i rad där resenärerna får ta del av verk från den unga generationens konstnärer.
Utställningen pågår under tiden 5 september – 6 december 2014.

Anna Lidberg berättar själv om sin utställning:
"Gallery 1:10" huserar i ett dockskåp, där rummen förändras med varje utställning och där konstnärer bjuds in att visa sina arbeten under de förändrade förutsättningar som miniatyrmiljön ger. Sedan starten 2006 har "Gallery 1:10" ställt ut ett stort antal konstnärer i liten skala, i varierande medier. Galleriet har både rört sig i stadsrummet och i konstens redan etablerade rum. Med sin avväpnande skala får det betraktaren att komma nära, att anpassa sin kropp och blick till de små rummen och sedan möta konsten som finns däri. "Gallery 1:10" är ett experiment med relationen till betraktaren och ett försök att på lekfulla vägar nå en stor allmänhet.
För Odenplans tunnelbanestation visar "Gallery 1:10" "If you tolerate this", en utställning som talar om framtidsoro samtidigt som den kämpar med att hitta, och hålla fast vid, framtidshoppet.
Medverkande: Moa-Lina Croall, Camilla Edström Ödemark, Henrik Franklin, Eva Kenell, Loui Kuhlau, Marie Therese Luger & Julia Hartig (Institut für erweiterte Kunst Austria), Elin Magnusson, Tina Nykvist, United Colors of Bitchaton.
Välkomna!
Om konstnären:
Anna Lidberg, född 1984, utexaminerades från Masterprogrammet på Institutionen för Konst på Konstfack i Stockholm 2014.
För mer information kontakta:
Ylva Berglund, Affärsförvaltare Konst SL
Tel: 08-686 4022
English summary: A new show by my miniature exhibition space Gallery 1:10 will be shown at Odenplan underground station, 5/9 – 6/12. It's called "If you tolerate this" – an exhibition about resistance. It worries about the future while searching for and trying to hold on to hope. Participating artists:  Moa-Lina Croall, Camilla Edström Ödemark, Henrik Franklin, Eva Kenell, Loui Kuhlau, Marie Therese Luger & Julia Hartig (Institut für erweiterte Kunst Austria), Elin Magnusson, Tina Nykvist, United Colors of Bitchaton.
---
In collaboration with Anna Åberg from Kils municipality I have started a new Artist in Residency! My role has, among other things, been to experiment with the residency as a form, and to test how power structures can be challenged through different measures. One of these are that the artists apply as a group and thereby get the power to decide what artist to work with side by side during the residency. This gives them a stronger position in relation to the municipality. It's also a way of challenging the thought of the artist as "a brand" and give us/them new ways of working collectively.
The residency pays the artists during their stay, both for just being there and for participating in three public events during their stay. They also get a small budget for materials. I believe that working with art should be as respected – not more or less – as other work. It's neither just for fun or a task sent from above. This means we have to get paid for what we do so people can work with art as a living and to make sure that not only people who can get money elsewhere are the ones who can afford to work with art. I also think it is of great importance to try to find ways to fund artistic work without the pressure to produce work to be sold on a market.
It is extremely important for us to work in a gender-aware way and try to do our part in changing twisted patriarchal systems. Therefore, we have decided that, every other year, Station will only be open for applications from people who identifies as women. This is to compensate for the fact that men are more privileged in the art world, and also to bring amazing female artists to Kil, where a debate on equality needs to take place, (as it does in most places). We are starting out with a group of artist from my network, including myself as I totally want to take part in and try out my own residency. The other artist are: Tina Nykvist, Elin Magnusson and Vilda Kvist!
This years Station takes place in a house (see image below) and in the old "Folkets Hus" (Peoples movements house) in central parts of Kil. The artists will visit Kil from 29th of July to 18th of August. The public events are the 1st, 8th and 15th of August.
Hope to see you there! Let's all hope for continued funding so that great artists can apply for this next year and the year after that and the year after that…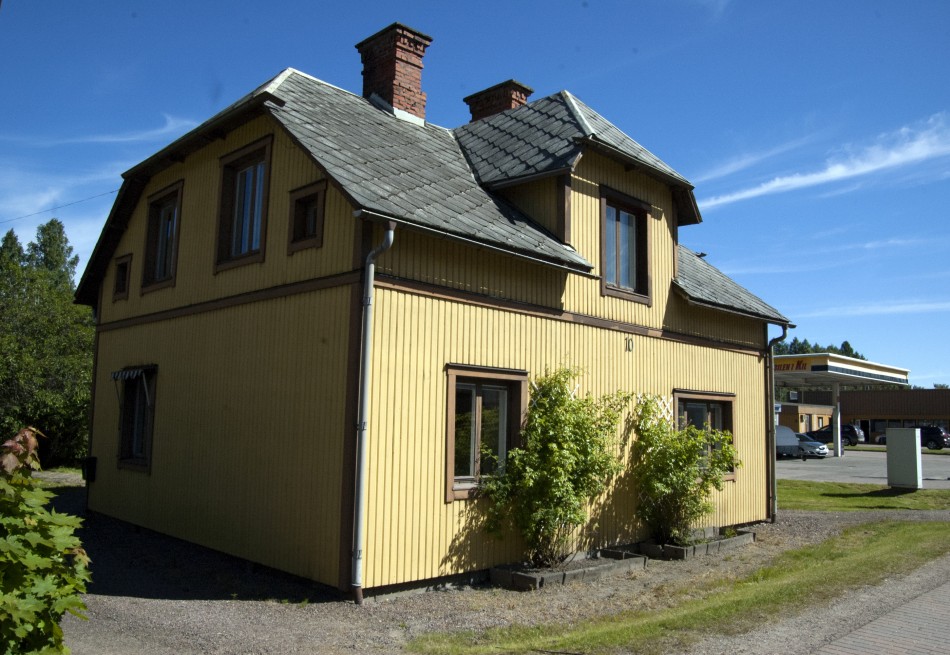 Photo by Lina Nyåker, Kils Kommun.
---